125th anniversary of Wilhelm Conrad Röntgen detecting electromagnetic
radiation in a wavelength range known as X-Rays. Since then many other
methods have been developed for medical imaging in modern healthcare.
Infographic commissioned by DIE ZEIT (Issue Nr. 46, 2020)
Infografic based on an article about the german federal
budget 2019 from the political newspaper Das Parlament.

Cover and illustrations commissioned by Amnesty Journal (Issue 2, 2021)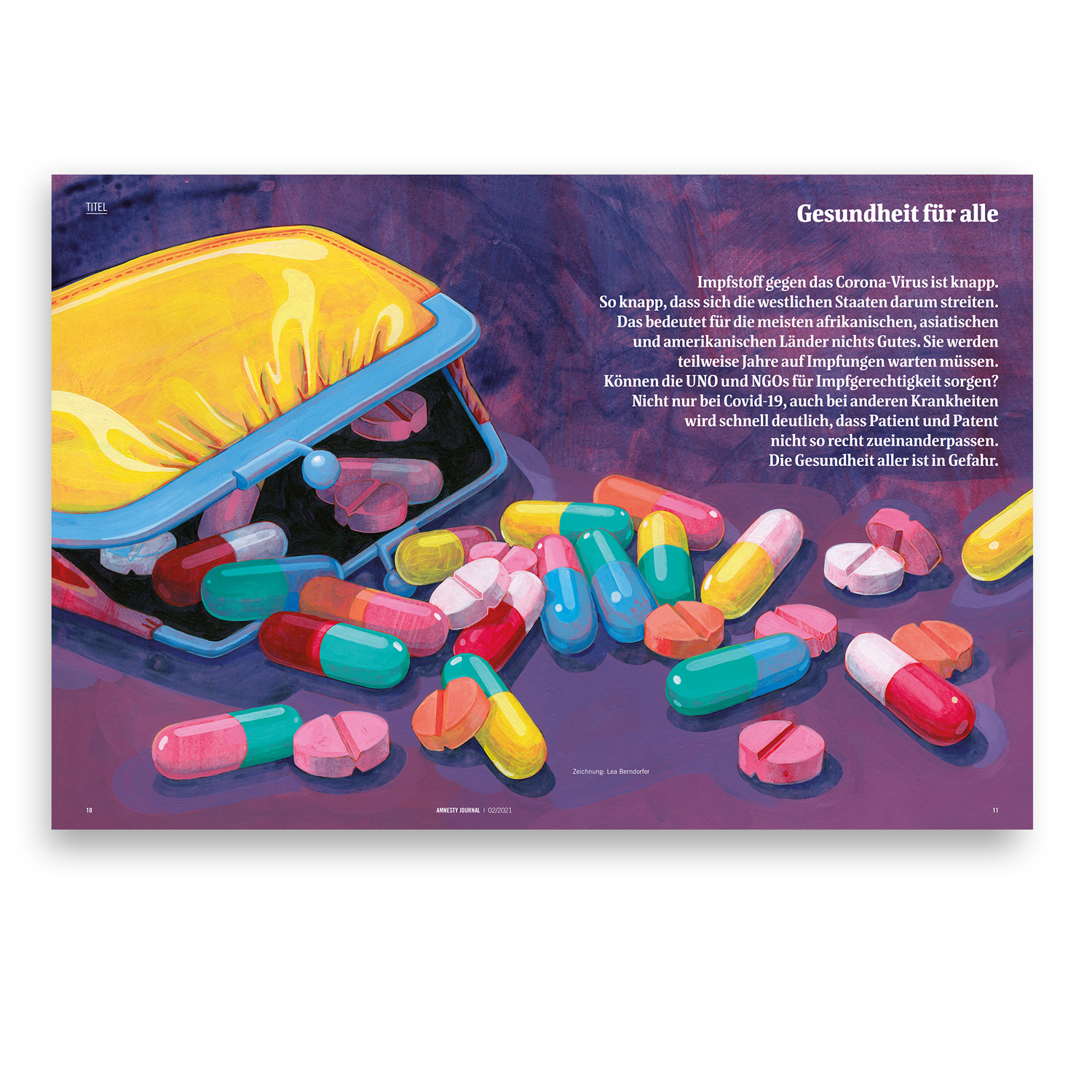 Illustration about hidden heroes at work.
commissioned by Frankfurter Allgemeine Zeitung (Issue 285/49D3)

Infografic about the European election on 23-26 May 2019.
commissioned by DB Mobil (Issue 05/2019)